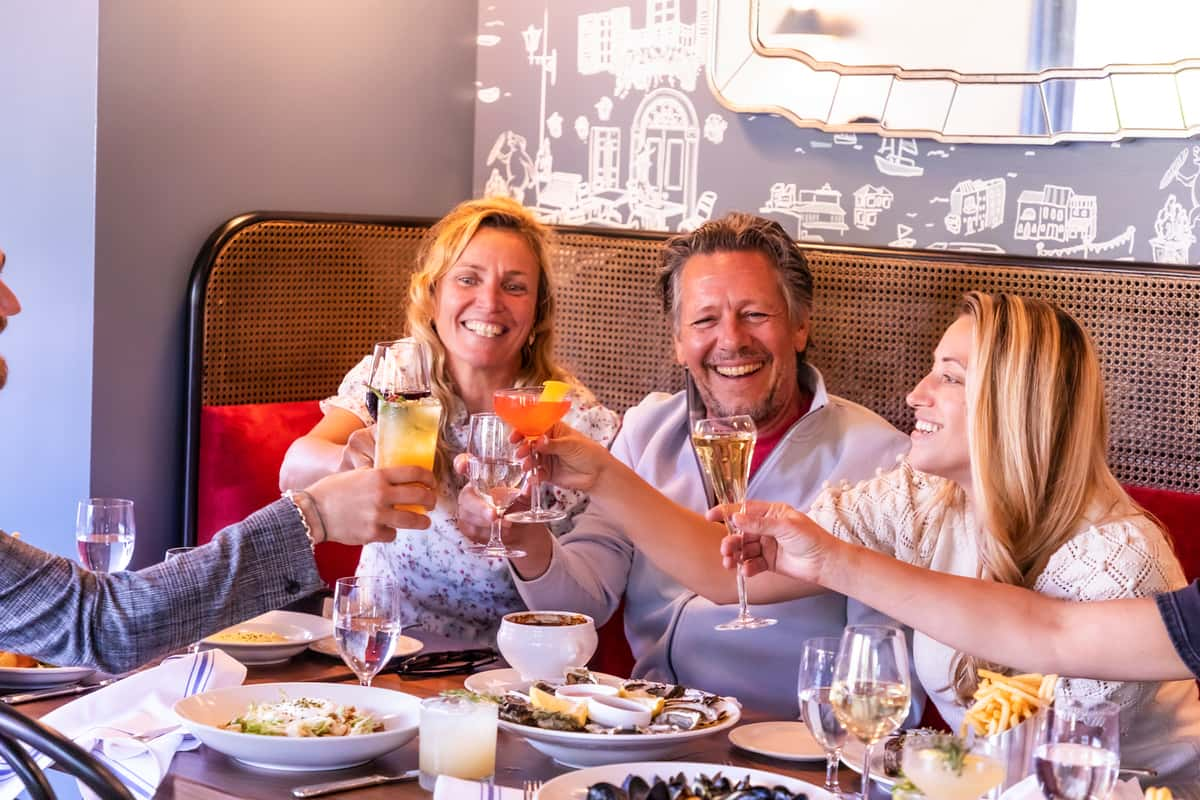 Sober October at Petite Left Bank: Sip on Refreshing Non-Alcoholic Choices
Sober October at Petite Left Bank: Sip on Refreshing Non-Alcoholic Choices
October ushers in cooler weather, beautiful autumn hues, and for many, a choice to embark on Sober October — a month dedicated to taking a respite from alcohol, all in the name of health and well-being. At Petite Left Bank, we believe that abstaining from alcohol shouldn't mean compromising on the flavor or the experience of a good drink.
Nestled in the heart of Tiburon, Petite Left Bank carries forward the ethos of the original Parisian brasseries. Drawing inspiration from the Left Bank of the Seine river in Paris, an area celebrated as a haven for artists, bohemians, and intellectuals, our establishment embodies the spirit of French culture. And this Sober October, we're eager to share with you our curated list of non-alcoholic beverages that let everyone indulge in the Petite Left Bank experience.
Dive into our Non-Alcoholic Selections
Ritual Zero Proof Mocktails: Our Ritual Zero Proof mocktails are meticulously crafted to echo the layers and intricacies of traditional cocktails, using Ritual Zero Proof alcohol alternatives to mimic the real taste of alcohol. Every sip promises a delightful blend of flavors without the alcohol kick.
CBD Drinks: Modern, refreshing, and with a hint of relaxation, our CBD drinks offer more than just thirst-quenching benefits. They're a perfect choice for those looking to unwind, soaking in the ambiance of our Parisian-inspired brasserie.
Refreshers: Our non-alcoholic Refreshers are the epitome of crisp, clean flavors. Crafted using the freshest of ingredients, they ensure every sip is an explosion of zest and refreshment.
Celebrating Sober October
Sober October is more than just a hiatus from alcohol. It's a journey to rediscover pleasure in the simple and subtle flavors around us. At Petite Left Bank, we are devoted to ensuring that every guest, whether partaking in alcohol or not, is treated to an unparalleled experience. With our selection of non-alcoholic delights, Sober October becomes an adventure in taste, reminiscent of the charming streets of Paris and the vivacious spirit of the Seine's Left Bank.
So, whether you're observing Sober October or simply searching for a non-alcoholic drink to quench your thirst, Petite Left Bank welcomes you with open arms and glasses ready to be filled.
Raise your glasses to a healthful, rejuvenating, and flavorful Sober October! We eagerly await the pleasure of serving you.