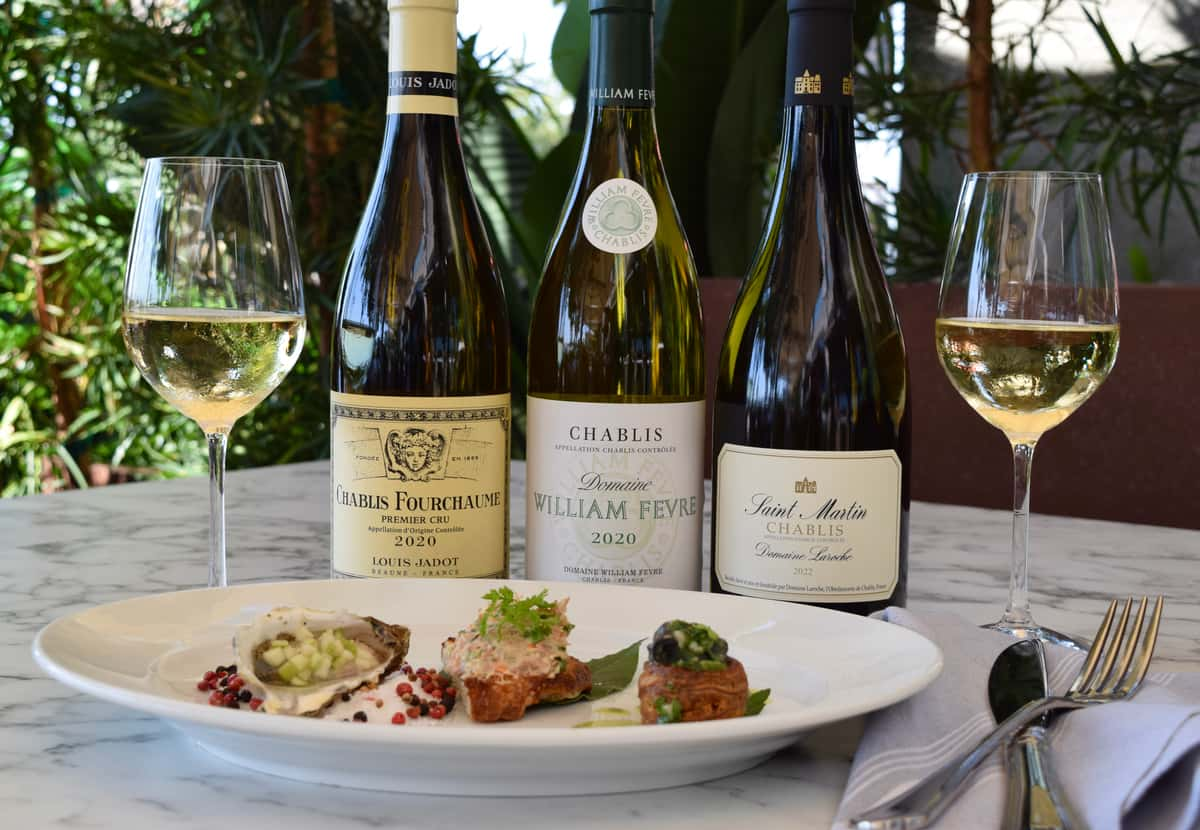 Raise Your Glass: Sip and Savor at Petite Left Bank's Chablis Wine Festival
Raise Your Glass: Sip and Savor at Petite Left Bank's Chablis Wine Festival
As autumn paints the vineyards in shades of red and gold, it's time to celebrate the exquisite flavors of Chablis wine at Petite Left Bank. From October 20th to October 22nd, 2023, join us in the heart of Tiburon as we take you on a vinous journey to one of France's most celebrated wine regions.
The Chablis Wine Festival: A French Tradition
The Chablis Wine Festival in France is a spectacular annual event that beckons wine enthusiasts from around the world. Set against the picturesque backdrop of the Chablis wine region in Bourgogne, it's a celebration of wine, culture, and tradition.
At this festival, you can expect to indulge in tastings of exquisite Chablis wines, meet winemakers, and immerse yourself in the rich heritage of this renowned wine-producing region. The festivities include wine auctions, guided vineyard tours, and live music, creating an atmosphere of joy and merriment that truly captures the essence of Chablis.
Discover more about the Chablis Wine Festival in France here.
Chablis Wine: A Taste of Elegance
But why Chablis wine, you might wonder? What makes it so special that it deserves a festival of its own?
Nestled in the northernmost part of the Burgundy wine region in France, Chablis is world-famous for producing wines that are the epitome of elegance and purity. The region's cool climate and unique Kimmeridgian limestone soils create the perfect terroir for cultivating Chardonnay grapes that produce wines of exceptional character.
Chablis wines are known for their bright acidity, mineral notes, and a crisp, refreshing finish. They are unoaked, allowing the true essence of the Chardonnay grape to shine through. Whether you're a seasoned wine connoisseur or a novice, Chablis wines offer a sensory journey that is both educational and delightful.
Sip and Savor at Petite Left Bank
At Petite Left Bank in Tiburon, we're thrilled to bring a taste of the Chablis Wine Festival to you. During our own Chablis Wine Festival event, you'll have the opportunity to savor a carefully curated selection of Chablis wines. These wines capture the essence of the Chablis region and showcase its unique terroir.
Whether you're seeking a crisp and refreshing apéritif or the perfect pairing for a gourmet meal, Chablis wines have something to offer every palate. Join us in celebrating this exceptional French wine region and its exquisite wines.
Reserve Your Table
Don't miss the chance to experience the elegance and finesse of Chablis wines. Our Chablis Wine Festival event at Petite Left Bank is your passport to a vinous adventure that transcends borders.
Cheers to the Chablis Wine Festival, and here's to a delightful celebration of wine, culture, and the art of winemaking in the heart of Tiburon!