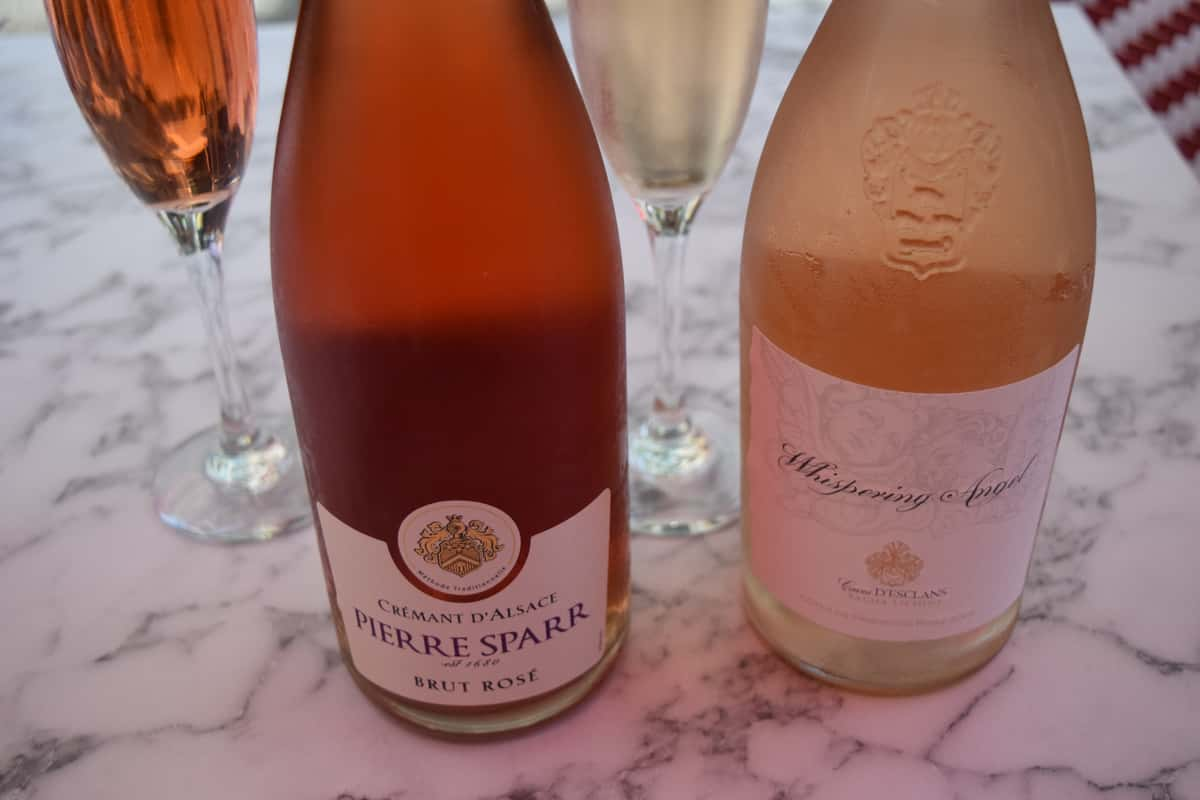 National Rosé Day, a voyage of indulgence at Petite Left Bank
National Rosé Day, a voyage of indulgence at Petite Left Bank
Step into the charming embrace of Petite Left Bank, our resplendent French haven nestled in the heart of Tiburon, and surrender to the enchantment of a "Rosé All Day" experience crafted to ignite the senses this National Rosé Day! Immerse yourself in the tapestry of our thoughtfully curated wine list, meticulously woven with the finest threads of rosé, promising a captivating odyssey that will transport your taste buds to realms of unadulterated bliss.
You'll be greeted by a cozy and intimate atmosphere that exudes the charm of a traditional French bistro. Our passion for wine is evident in the exquisite selection we offer, including a variety of exceptional rosé wines. Allow us to introduce you to a few of our standout rosé options:
- Our 2021 "Whispering Angel" Château d'Esclans Rosé Côtes de Provence from Provence, France (Glass: $15, Bottle: $60)
- Our Sparkling Pierre Sparr, Brut Rosé, Crémant d'Alsace from Alsace, FRA (Glass: $15, Bottle: $90)
- Our Banshee Rosé from here in California (Wine on Tap, Glass: $13)
Each of these rosé wines hides its own unique character, from the delicate flavors of Provence to the lively effervescence of Crémant d'Alsace. Our knowledgeable staff will guide you through the selection, ensuring that you find the perfect rosé to suit your preferences.
The vibrant pink hues of rosé wines perfectly complement the blossoming season of spring. Their crisp acidity and refreshing profiles make them an ideal choice for outdoor dining, whether you're enjoying a sunny afternoon on our charming terrace or a romantic evening under the stars. Rosé pairs wonderfully with a variety of dishes, including light salads, fresh seafood, and even flavorful cheeses. Let our talented chefs and sommeliers create a harmonious dining experience by recommending the perfect food and wine pairings.
At Petite Left Bank, we believe that a glass of rosé is an invitation to slow down, savor the moment, and appreciate the beauty of life. Our commitment to quality extends beyond the wine list to every aspect of your dining experience. From the warm hospitality of our staff to the carefully crafted dishes inspired by French culinary traditions, we strive to create an atmosphere where you can unwind and create lasting memories.
So, raise your glass to the enchanting world of rosé, where every sip transports you to the vineyards of France. We invite you to experience the elegance, sophistication, and joie de vivre that rosé embodies.
Make your reservation today and immerse yourself in a "Rosé All Day" experience at Petite Left Bank. Let us take you on a journey through the flavors of France, where the art of winemaking and the pleasure of dining come together in perfect harmony. Cheers to National Rosé Day and the enchantment of spring! Santé!