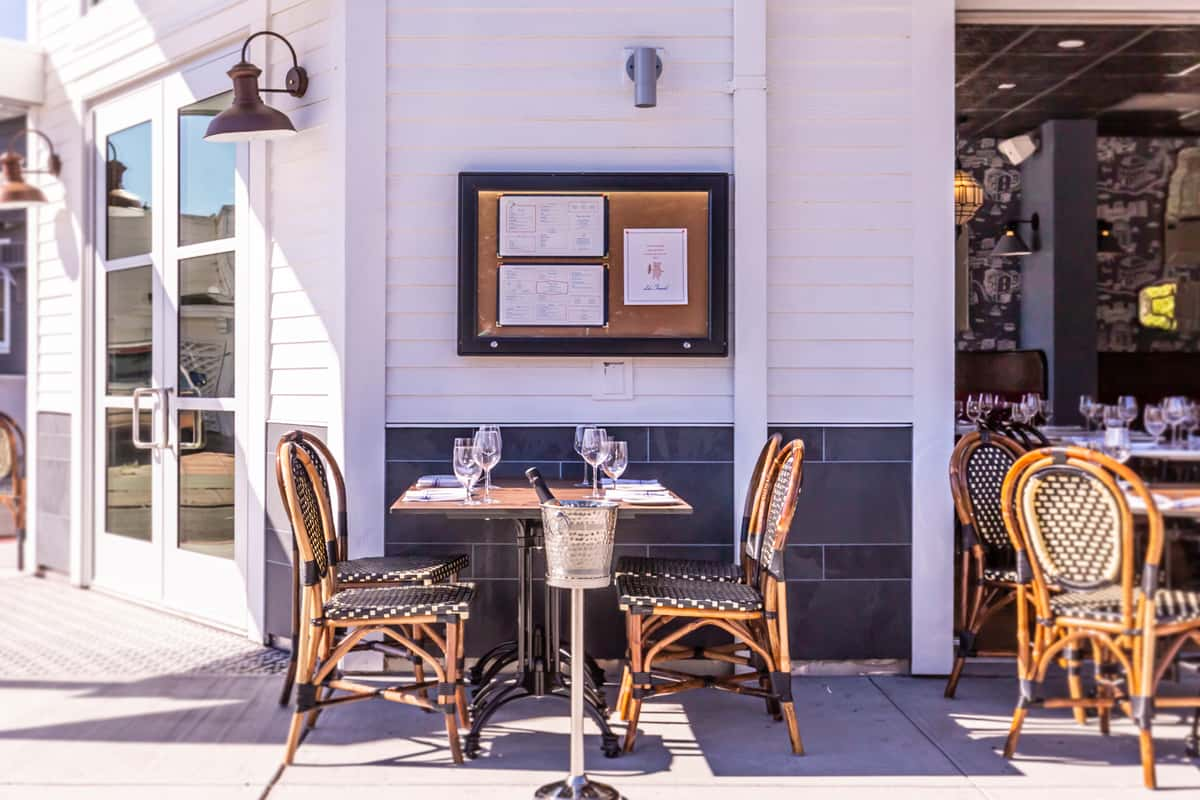 Explore and Celebrate with Petite Left Bank's To-Go Picnic Baskets: Perfect for Local Adventures
Explore and Celebrate with Petite Left Bank's To-Go Picnic Baskets: Perfect for Local Adventures
As the sun shines brightly and the world beckons us to explore, there's no better way to embrace the beauty of your local surroundings than with a delightful picnic. Petite Left Bank, the charming French café and bistro nestled in the heart of Tiburon, is here to elevate your outdoor experiences with our delectable To-Go Picnic Baskets. Whether you're embarking on a trip to discover local gems like Angel Island via the Tiburon Ferry or planning a special family picnic, we have the perfect offerings to enhance your adventures.
Discover the Packages:
Petite Left Bank offers a range of To-Go Picnic Baskets designed to tantalize your taste buds and satisfy your cravings. Let's explore the delightful options available:
Sancerre Picnic Package for Two: For a gourmet cheese and wine experience, the Sancerre Picnic Package for Two is a true delight. This package features a selection of local and imported cheeses paired with nuts, fresh fruit, and honey, creating a tantalizing cheese platter. Accompanied by savory Chicken Liver Mousse and a local sourdough baguette, this package is elevated further with a bottle of Sancerre wine.
Champagne Picnic Package for Two: For a romantic outing or a sophisticated celebration, we recommend our Champagne Picnic Package for Two. This package features all of the above menu items, with the addition of a luxurious Chocolate Torte, and a bottle of our finest Champagne to pair with your meal.
Petite Picnic Package for Two: For those who want a simplistic-yet-delicious meal and already have their own beverages, we recommend our Petite Picnic Package for Two. This package include all of the above menu items, including our Chocolate Torte, and does not come with wine or Champagne. It's easy on the budget and allows for the easiest cleanup for all of your grab-and-go needs!
Enhancing Local Adventures and Celebrating Summer:
Whether you're venturing to Angel Island via the Tiburon Ferry or exploring the scenic beauty of the surrounding areas here in Marin County, a Petite Left Bank To-Go Picnic Basket is the perfect companion. Delight in the flavors of our fantastic French cuisine while basking in the natural splendor of your North Bay destination.
Order Your To-Go Picnic Basket:
To embark on a delightful culinary adventure, simply visit us on Tock and select your preferred To-Go Picnic Basket package. Each package is carefully prepared to ensure the highest quality and taste, allowing you to focus on creating memorable moments with your loved ones. Simply place your order, arrange for pickup, and embark on a journey of flavors and enjoyment. Bon Appetit!