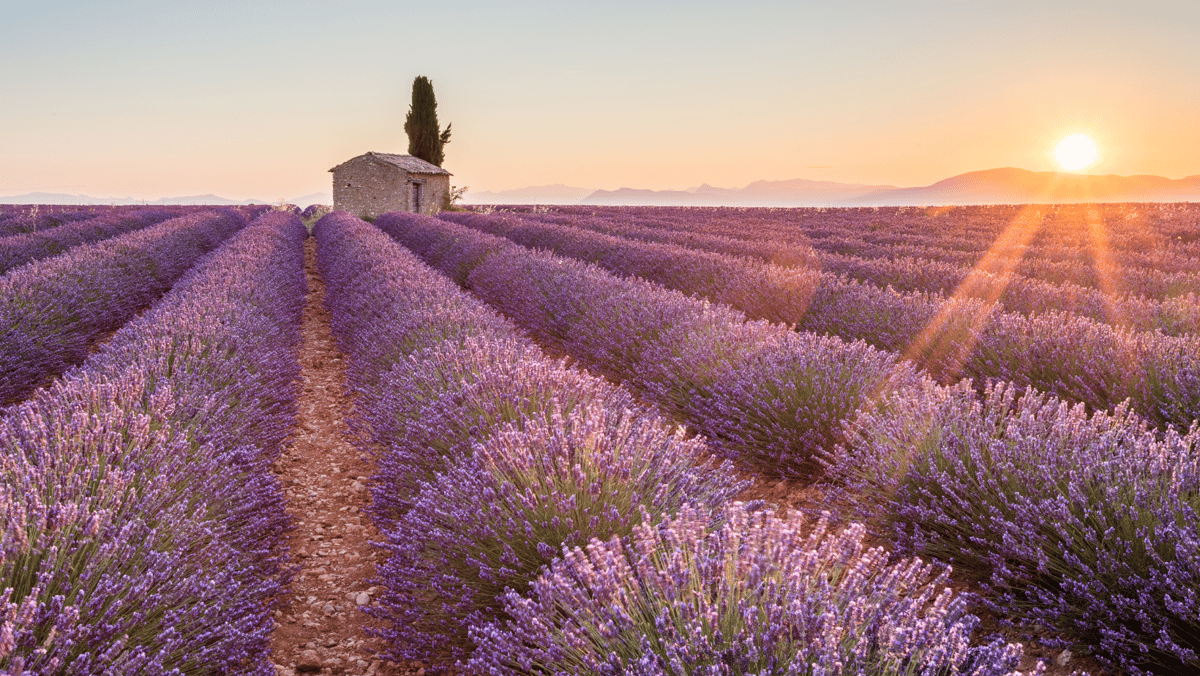 A Culinary Odyssey Through Provence: Petite Left Bank's Taste of Provence Wine and Food Week
A Culinary Odyssey Through Provence: Petite Left Bank's Taste of Provence Wine and Food Week
Prepare to embark on a remarkable gastronomic journey that transports you to the sun-kissed landscapes of Provence, France, without leaving the Bay Area. Petite Left Bank is thrilled to introduce our inaugural Taste of Provence Wine and Food Week, a celebration of classic Provençal cuisine and world-renowned wines. From August 14th to August 20th, 2023, immerse yourself in the captivating flavors and aromas of Provence as you savor a specially curated 3-course prix fixe menu that embodies the essence of this enchanting region.
Discover the Magic of Provence
Provence, situated in the southeastern corner of France, is a land of timeless beauty, characterized by rolling vineyards, fragrant lavender fields, and picturesque sunflower-covered hills. Beyond its scenic landscapes, Provence is known for its rich culinary heritage, which emphasizes fresh ingredients, vibrant flavors, and a deep connection to local traditions.
Provence's culinary tradition is rooted in using simple, fresh ingredients to create dishes that burst with flavor. Olive oil, garlic, tomatoes, and aromatic herbs like rosemary, thyme, and oregano are fundamental to Provençal cuisine. Dishes like ratatouille, bouillabaisse, and tapenade have become synonymous with the region's gastronomic identity.
The wines of Provence are celebrated worldwide for their elegance and finesse. The region is renowned for producing exceptional rosé wines that encapsulate the region's spirit—light, refreshing, and perfect for warm summer days. The Coteaux d'Aix en Provence appellation, where many of the featured wines originate, is known for its diverse range of wines, each reflecting the unique terroir of the area.
During this week-long celebration, Petite is bringing the flavors of Provence to your plate. Our specially-curated prix fixe menu additions highlight the essence of Provençal cuisine, featuring dishes prepared with fresh ingredients and traditional techniques that transport you straight to the heart of this picturesque region.
Petite Left Bank's Taste of Provence Experience
At Petite Left Bank, we invite you to embrace the spirit of Provence during our first-ever Taste of Provence Wine and Food Week. Our 3-course prix fixe menu has been meticulously crafted to transport you to the heart of this beloved region.
STARTER: BRANDADE CROQUETTE
Kickstart your Provençal adventure with our exquisite Brandade Croquette. This appetizer brings together the delightful fusion of salt cod and potato, accompanied by Early Girl tomato confit and saffron aioli. Paired with an Aix, Rosé, Coteaux d'Aix en Provence, FRA 2021.
MAIN COURSE: LAPIN A LA PROVENÇALE or DUNGENESS CRAB BOUILLABAISSE
For the main course, indulge in a choice between two exceptional dishes, each embracing the heart and soul of Provence:
LAPIN A LA PROVENÇALE: Savor the exquisite flavors of Devils Gulch rabbit, niçoise olives, white wine, tomato, and Parisian gnocchi. We've paired it with the Château Guilhem Tournier, Bandol Rosé, "Cuvée La Malissonne", Provence, FRA 2018.
DUNGENESS CRAB BOUILLABAISSE: If seafood is your preference, explore the depths of flavor in our Dungeness Crab Bouillabaisse. Featuring rockfish, fingerling potatoes, Salt Springs mussels, fennel, and baguette toast, the dish is accompanied by crab aioli. Pair it with the Château d'Esclans, Rosé, Côtes de Provence, "Whispering Angel", Provence, FRA 2022.
DESSERT: GRAND MARNIER PARFAIT
Conclude your journey through Provence with a dessert that captures the essence of the region's sweet delights. Our Grand Marnier Parfait features lavender crumble and Compresses Frog Hollow peaches. Paired with Domaine les Bastides, Vin Cuit, "Selon la Vieille Tradition Provençal", Coteaux d'Aix en Provence, Provence, FRA, this dessert transports you to the heart of a Provençal orchard.
Make Your Reservation Today!
From starters that awaken your palate to main courses that capture the soul of the region, and desserts that leave a lingering memory, our Taste of Provence experience is a testament to the culinary treasures that Provence holds. Reserve your table today and join us on a captivating culinary odyssey through Provence's sun-kissed landscapes and timeless flavors. Vive la Provence!